Center News
Read Our Latest Report: When the Home Becomes the Place of Education
In this report, we use Census data to examine the access to technological devices and internet for education, with a specific focus on the Riverside - San Bernardino MSA. We additionally examine the relationship between housing, education and the digital divide.
---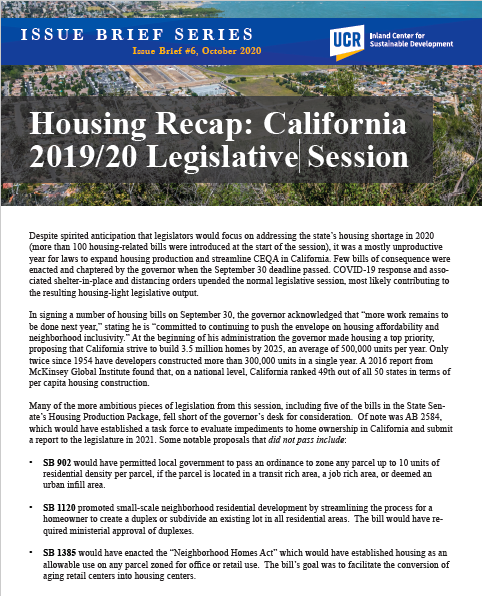 Read Our Latest Issue Brief: Housing Recap: California 2019/20 Legislative Session
In this Issue Brief, we discuss the housing bills proposed and chaptered by the California State Assembly and State Senate.
---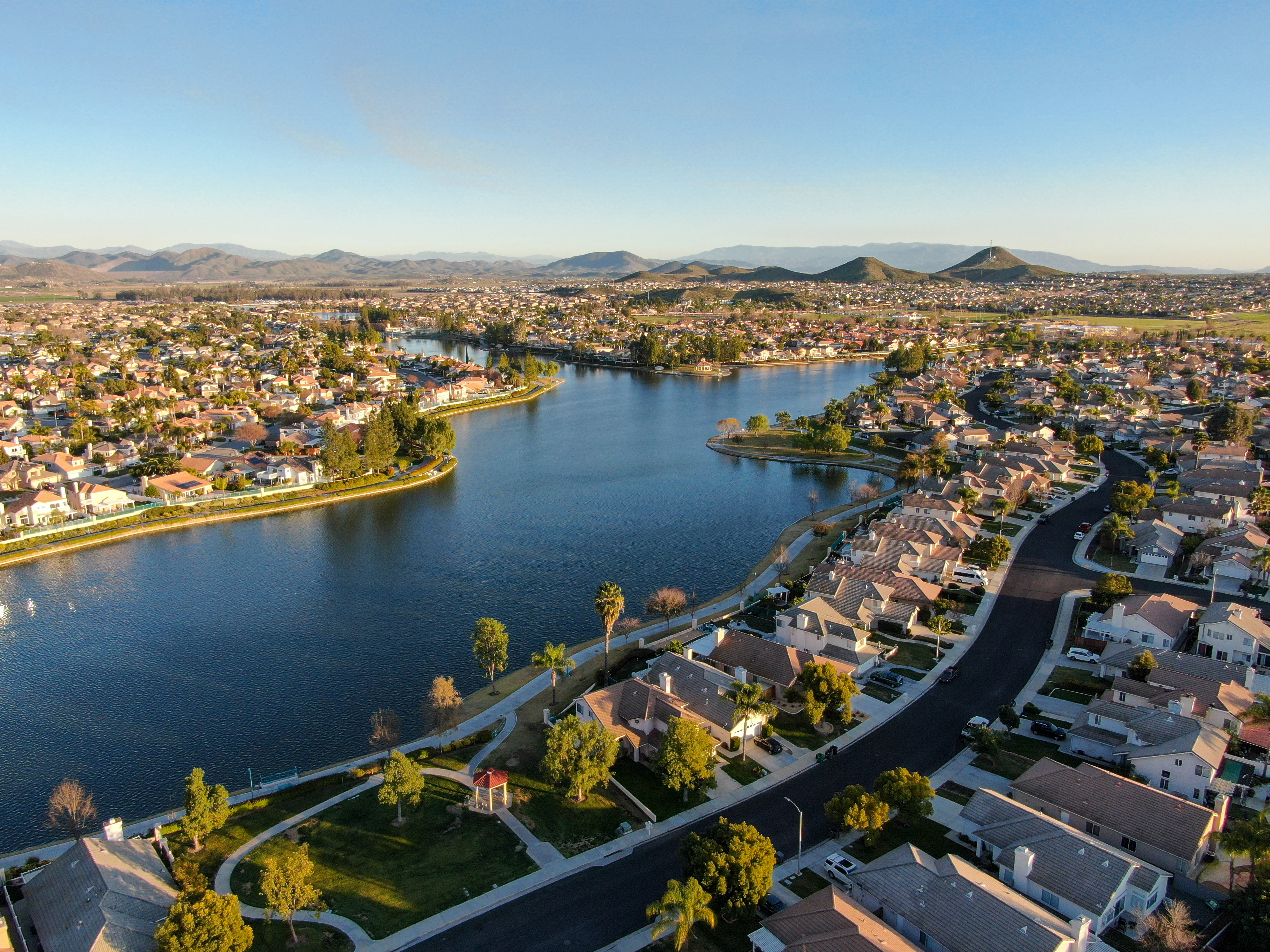 Read Our Latest Case Study: Understanding CEQA Litigation & Delays Using Friends of Riverside's Hills v. City of Riverside
In this case study, we examine some of CEQA's strengths and weaknesses using an exemplar lawsuit: Friends of Riverside's Hills vs. City of Riverside.
---
Housing in the News

How Remote Work will Affect California's Housing Crisis
By: Mat Levin; December 22, 2020
---

The Housing Market is Red Hot. How Long Can it Last?
By: Andrew Khouri; December 22, 2020
---
Coronavirus Lockdown Stifles Southern California Home Sales. But Prices Edge Up
By: Neal J. Leitereg; Date May 19, 2020
---