Center News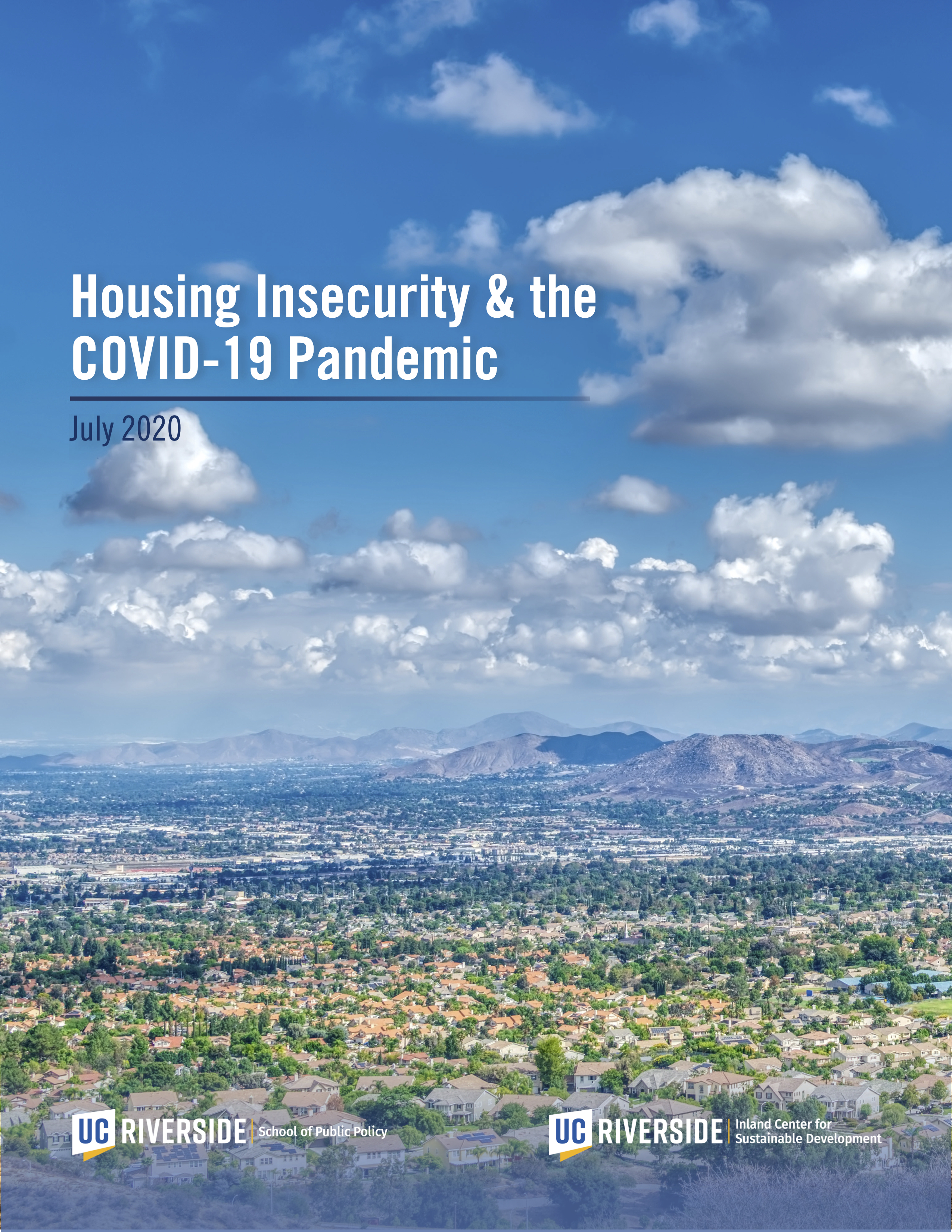 Read Our Latest Report: Housing Insecurity and the COVID-19 Pandemic
In this report, we analyze five weeks (April 23, 2020 - June 2, 2020) of data to shed light on the extent of housing insecurity amidst COVID-19 for owner and renter households across America's most populous metropolitan areas (with special focus on the Inland Region).
---
Read Our Latest Case Study: Pre-Approved ADU's: A Tool for Revitalizing California's Affordable Housing Struggle
In this case study, we use data from the City of Encinitas' Permit Ready Accessory Dwelling Unit (PRADU) Program to examine the success of 'pre-approved' ADU plans in boosting more affordable options for renters. Based on Encinitas' program, we provide policy recommendations applicable to Greater Los Angeles and the Inland Region.
---
Read Our Newest Report: Economic Impacts of COVID-19 on Small Businesses in the Inland Region
In this report, we quantify and map the heterogeneous economic impacts of COVID-19 on small businesses by sector in the Riverside-San Bernardino-Ontario metropolitan statistical area (MSA) with a focus on a fine spatial scale. We focus on two general aspects of the impacts: (1) overall impact (2) impacts on job loss and weekly working hour decrease.
---
Housing in the News

Half a Billion in Half a Year: The Ticking Clock on California's Newest Homeless Plan
By: Mackenzie Hawkins; July 1, 2020
---
Coronavirus Lockdown Stifles Southern California Home Sales. But Prices Edge Up
By: Neal J. Leitereg; Date May 19, 2020
---

Building Dense cities Was California's Cure for the Housing Crisis. Then Came Coronavirus.
By: Liam Dillon; April 26, 2020
---