Understanding CEQA
Understanding CEQA Litigation & Delays Using Friends of Riverside's Hills v. City of Riverside
Introduction: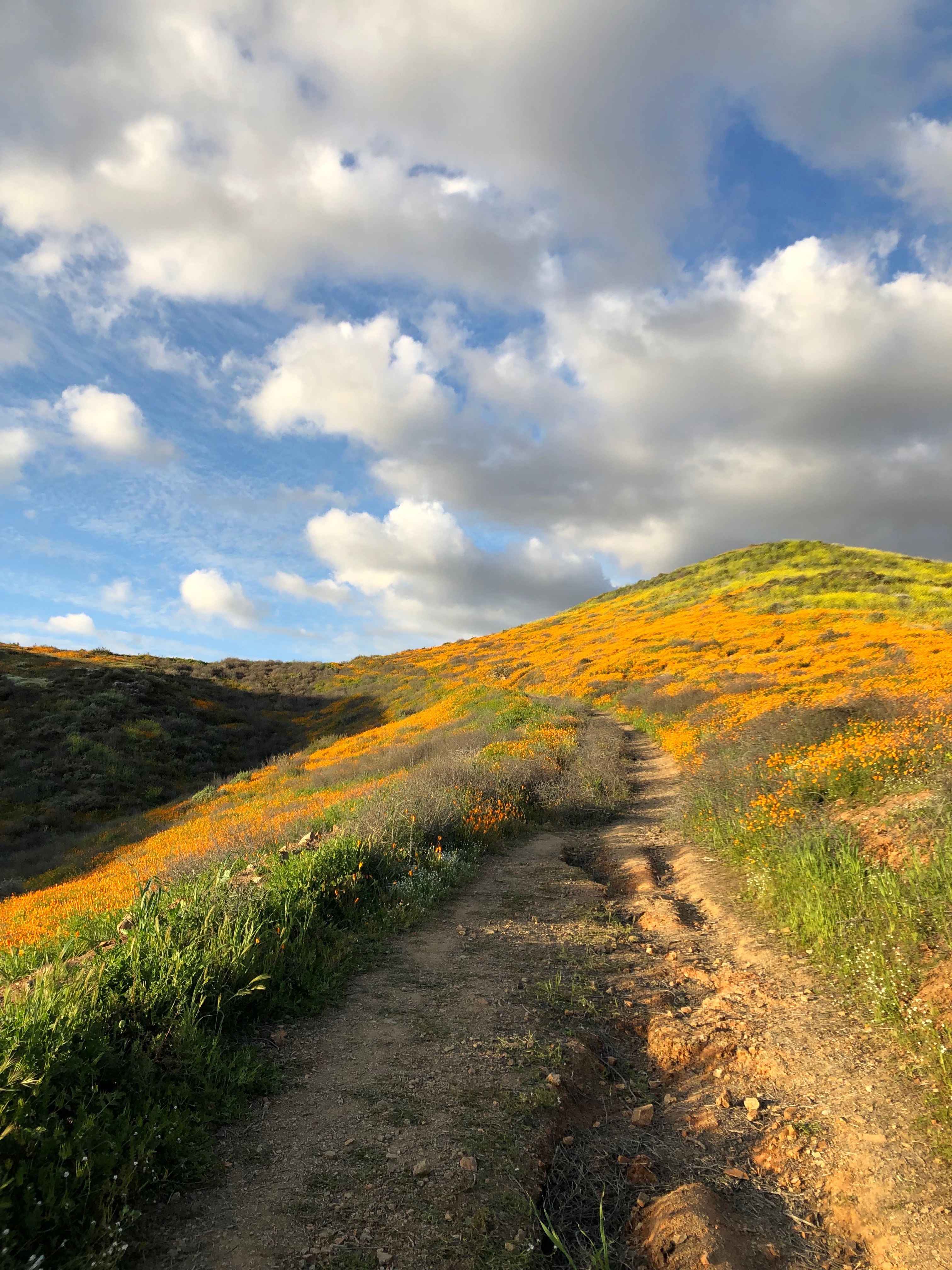 The California Environmental Quality Act (henceforth referred to as CEQA) was chaptered in 1970 as a statewide counterpart to the countrywide National Environmental Policy Act (NEPA). Broadly, both laws were enacted to "create and maintain conditions under which humans and nature can exist in productive harmony, that permit fulfilling the social, economic and other requirements of present and future generations".I CEQA, in an attempt to limit subsequent environmental damage, requires that localities provide oversight to land developments within their jurisdictions. This evaluation can come in a variety of forms: from a determination that a development is 'not a project' and therefore requires no action under CEQA to the declaration that an Environmental Impact Report (EIR), an oftentimes lengthy and expensive process, is needed. Due to CEQA's layered and varied approval processes, the law has been largely touted by housing advocates as a factor forestalling housing production and development throughout California.II While housing projects are targeted by CEQA lawsuits at higher rates than other types of developments, recent research provides a somewhat less damning perspective of CEQA's negative qualities. In this case study, we examine some of CEQA's strengths and weaknesses using an exemplar lawsuit: Friends of Riverside's Hills vs. City of Riverside. Additionally, we present selected CEQA statistics and an overview of the CEQA process to provide clarity on an often circuitous seeming process. Finally, we present policy recommendations for CEQA modernization and reform based on this case study. 
CEQA is California's most prominent environmental law. According to the California Department of Fish and Wildlife, the purpose of CEQA is:
The disclosure of the significant environmental effects of a proposed discretionary project to the public, through the preparation of an Initial Study (IS), Negative Declaration (ND), or Environmental Impact Report (EIR).

The prevention or minimization of damage to the environment through the development of project alternatives, mitigation measures, and mitigation monitoring.

The disclosure to the public of the agency decision-making process utilized to approve projects.

Enhancing public participation in the environmental review process through common governmental methods (e.g., meetings, public notice, public review, hearings, and the judicial process).

The improvement of interagency coordination (between the lead, responsible and other agencies) with clear and defined parameters for early consultations, meetings, notices of preparation, and State Clearinghouse review.
Although originally passed in 1970, major reforms have taken place in recent years. For example, SB 375 passed in 2008, streamlined CEQA review for infill residential or transit priority projects, SB 1925 from 2002 created exemptions for affordable housing and AB 900 which mandates that certain Environmental Leadership Projects CEQA challenged must be heard directly and ruled on within 175 days. III, IV, V
Read more from the California Wildlife website here: https://wildlife.ca.gov/Conservation/CEQA/Purpose
More about the CEQA Process
CEQA Quick Statistics ​​​​​​
From 2002 to 2015, the average number of CEQA lawsuits filed was 195 per year. Litigation rates have not increased commensurately with California's population growth. During that period, the smallest number of cases filed was 118 in 2005 and peaked with 247 cases in 2008.VI
From 1997 to 2012 in CEQA litigation, the adequacy of the responsible agency's compliance with CEQA was upheld in 56% of the court decisions.VII
Also from 1997 to 2012, 67% of CEQA lawsuits were brought, at least in part, by local organizations (e.g., neighborhood groups, homeowner associations) or a new entity created for the purpose of filing a CEQA lawsuit. State and regional organizations (e.g., the Sierra Club or Center for Biological Diversity) joined as plaintiffs in 22% of cases.

VIII
A 2018 survey from the Terner Center for Housing Innovation from UC Berkeley about local jurisdictions experiences with CEQA found the following (presenting data from Inland Counties only).IX
Major Findings & Common Discourse:
For every CEQA supporter who supports the law's environmental protections, there seems to be an opponent who assails the law's supposedly tortuous oversight procedures. For example, in a focus group conducted by ICSD in February of 2020 to gain perspectives on barriers to housing construction in the Inland Region, participants decried abuses of CEQA and called for reform.X Generally, the most common criticism of CEQA is that opponents often abuse CEQA by using it to unnecessarily litigate housing proposals, often causing the significant delay, costs and potential derailment of these projects altogether.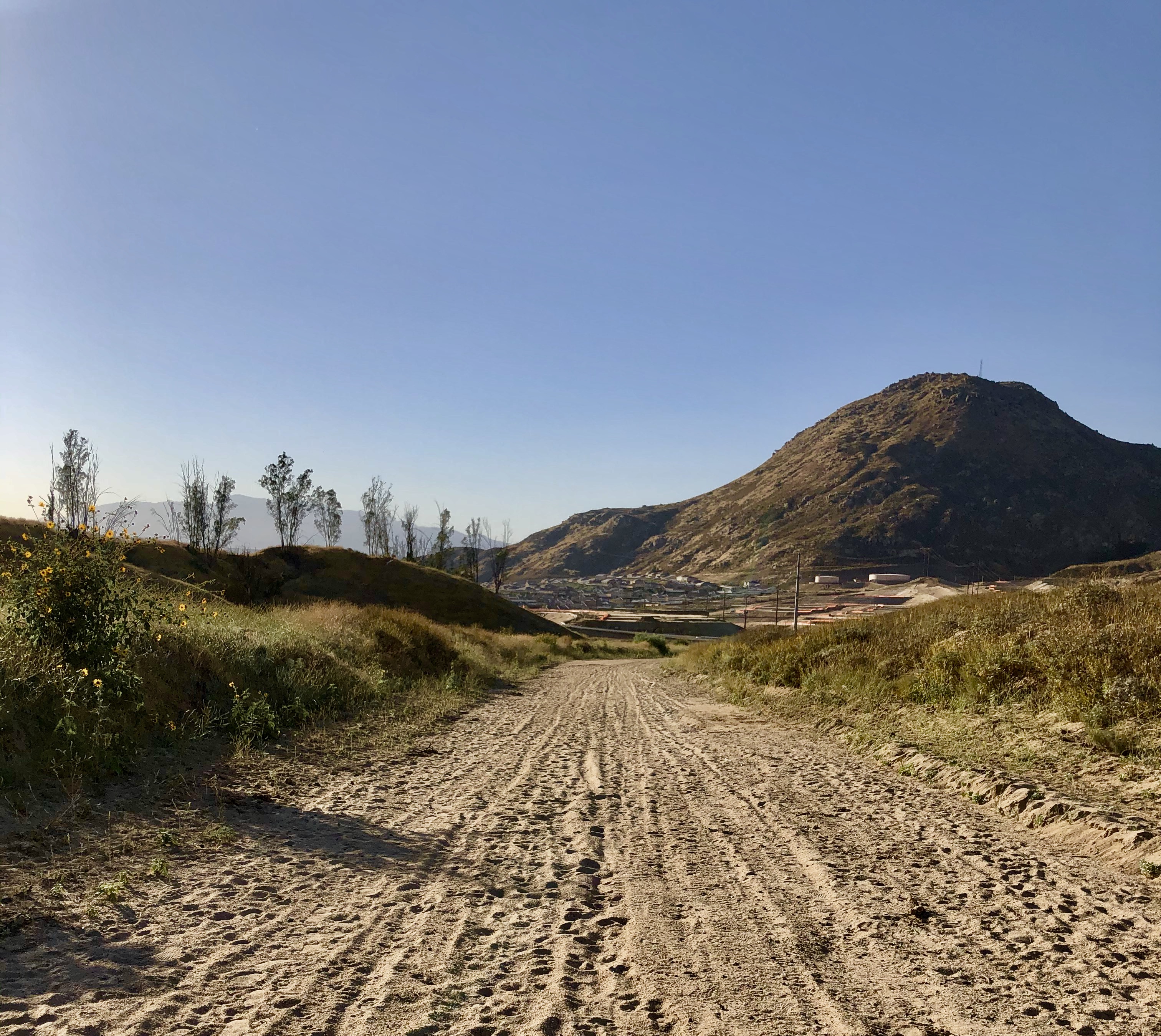 Recent research and data on CEQA and it's litigation rates offer both support and opposition for the claim that CEQA abuses toward development are widespread. Specifically, CEQA litigation is not particularly common, however housing projects do face higher CEQA litigation rates than other types of land use proposals. An analysis that quantified writ of mandates to the California Attorney General's Office for CEQA lawsuits found that from 2013-2015, 570 CEQA cases were filed throughout the state.XI This is a total litigation rate of less than 1% (about 0.71%) for all projects subject to CEQA. The low litigation rate is supported by other research studies, one of which found that from 2011 to 2012, of 1,182 projects that received CEQA review (projects that received a negative declaration were excluded) in the City of Los Angeles, only 18 resulted in litigation.XII  Although the overall rate of litigation cited above is relatively small, housing proposals are targeted at a higher rate than any other type of development. For example, from 2013-2015 CEQA lawsuits overwhelming targeted housing developments; 25% of the CEQA lawsuits filed during this period challenged housing developments. 78% of those suits were against development in communities that are considered to be whiter, healthier communities.XIII  Also from 2013-2015 in the six-county SCAG region, a collective amount of 13,946 housing units were the target of CEQA lawsuits; for the same period overall almost 100,000 new housing units were produced in the SCAG region. Although this is not a perfect metric because housing unit proposals may take a number of years to be approved, these numbers serve as an exemplar of typical litigation and building numbers for the SCAG region.
Unfortunately, research projects and statistics regarding EIR's and CEQA review costs are comparatively uncommon. Broadly, the available case studies show that EIR's do delay development, but the amount of delay varies significantly amongst projects. A survey of California's ten largest cities between 2004-2013 indicates that on average it took public agencies two and a half years to approve housing projects that required EIRs.XV However, some case studies document review times for large projects which range from as little as 10 months to as long as 29 months.XVI 
In the Santa Clarita Valley the Newhall Ranch planned community — a 15,000-acre, 21,500-home project proposed in 1994 has been the target of multiple CEQA lawsuits that have taken several years to wind through the courts. In 2015, the court had decided the project needed to address carbon emissions issues, and the developer spent the next year revising plans to achieve a net-zero impact on greenhouse gases. One month after approval of the plan, the same consortium of environmental and local advocacy groups filed another CEQA lawsuit on the county, the project and the developer. In 2015 in Montebello, CA, a 1,200 unit project was delayed for years due to a CEQA challenge brought by a citizen's group with no apparent strong ties to the city. The project was finally approved in 2018 when the California Second District Court of Appeals upheld a lower court ruling that rejected the lawsuit which challenged approval of the 1,200-unit housing development and claimed that the City failed to transmit Spanish language notices for a public hearing about the project of the public, in addition to new claims the project didn't meet state earthquake mapping rules.  Such claims, some might observe, appear to include tactics designed simply to delay a project.
The same case studies also document the relatively low cost of an EIR when compared with the total cost of a proposed project: the cost of an EIR ranges from 0.3% - 0.6% of a projects total cost.XVII We note that this data is based on a relatively low number of case studies and other financial data on EIR's is limited.
A survey conducted by the Turner Center for Housing at the University of California, Berkeley confirms these findings, but from a municipal perspective. As part of their report, the Terner Center surveyed 271 Californian localities about local zoning, approval processes, affordable housing policies, rental regulations, and most pertinent to our study, CEQA processes.XVIII The following infographic presents highlighted statistics from the Inland Region (full survey statistics can be found in the CEQA Quick Statistics section above):
68%
of Inland jurisdictions reported that CEQA was not a constraint or only a minor constraint on development
4%
of Inland jurisdictions reported that CEQA was a severe constraint on development
100%
of Inland jurisdictions report that single-family housing almost never or seldomly faces CEQA lawsuits
100%
of Inland jurisdictions report that multi-family housing almost never or seldomly faces CEQA lawsuits
8%
of inland jurisdictions report that ceqa lawsuits sometimes result in changes to single-family housing developments
79%
Of Inland jurisdictions report that CEQA lawsuits almost never result in the failure of single family housing projects
88%
of inland jurisdictions report that CEQA lawsuits almost never or seldomly result in revisions to multifamily projects
96%
of inland jurisdictions report that CEQA lawsuits almost never or seldomly result in the failure of multifamily projects
What is Friends of Riverside's Hills v. City of Riverside?: 
Backstory:
Friends of Riverside's Hills v. City of Riverside was a court case originally filed in the Riverside County Superior Court on January 14th, 2016.XIX The case was brought against Carlton and Raye Lofgren after they sought a residential development permit to build six single-family homes on an 11-acre parcel in the Hawarden Hills area of Riverside, California.XX The City of Riverside approved the permit and issued a negative declaration ruling that an Environmental Impact Review (EIR) under CEQA was unnecessary for the proposed project. Friends of Riverside's Hills challenged the City's issuing a negative declaration alleging that (1) the proposed residential development violated land use laws, and (2) the City abused its discretion in issuing a negative declaration. The Riverside Superior Court denied Friends of Riverside's Hills' petition. Friends of Riverside's Hills then appealed to the State of California's Court of Appeals, which upheld that the project did not violate the City's zoning and land use laws. Although this case can be easily summarized into one paragraph and seems relatively straightforward, the case delayed the development by 18 months and was built on the premise that the development might violate the City's zoning standards in the future.
'Might Violate Zoning Standards':
The proposed parcel is part of Riverside's Residential Conservation Zone (RC Zone), a set of special zoning districts which were established by Riverside voter initiatives in 1987 to "protect prominent ridges, hilltops and hillsides, slopes, arroyos, ravines and canyons, and other areas with high visibility or topographic conditions that warrant sensitive development from adverse development practices".XXI, XXII A map of Riverside's RC districts is included below. RC Zones have specific, and oftentimes more stringent land use requirements regarding density, lot coverage and open space. In this case, the proposed housing development met all the requirements for the RC district and received permit application approval from the City on their permit application. The City also determined that the project did not pose a significant environmental impact according to its Environmental Initial Study. As a result, the City issued a CEQA negative declaration, determining that a larger environmental review (an EIR) was not necessary.
Residential Conservation (RC) Districts in Riverside, CA
Friends of Riverside's Hills filed a petition for a writ of mandate against the City of Riverside, citing that an EIR should be prepared. The court denied the petition in its entirety, and Friends of Riverside's Hills then appealed to the Fourth Appellate District.  Friends of Riverside's Hills two main claims were that the proposed housing development failed to cluster the housing lots on the less steep portions of the development site, and that the development would result in excessive grading. However, these claims were, as the judge put "entirely speculative" at this stage in the developing and permitting process. Friends of Riverside's Hills argued that there is no guarantee that the development will ultimately comply with the zoning standards at a later time in the permitting process – which is true of any project at this point in the permitting process. More specifically, in the judges' final opinion, she states, "Two of FRH's claims are that the development might violate RC Zone standards in the future, if the development violates… permit conditions—which is not a ground for preparing an EIR".XXIII
This case is an important exemplar of what some say is a common abuse of CEQA. The case was brought by an organization with at that time little on or offline presence - except for news articles where they are mentioned for filing CEQA lawsuits. The organization, as of the time of publication of this case study, had no easily accessible website and apparently no social media. This is common in CEQA litigation. In a study of 15 years of CEQA California Appellate and Supreme Court Decisions, 67% of the cases were brought, at least in part, by "a local organization such as a neighborhood group, homeowner association or a new entity created for the purpose of filing a CEQA lawsuit".XXIV Although that percentage might seem high, we speculate that it is probably not uncommon for localized coalitions to organically form for purposes of opposing development proposals that are proximate to a particular community. With these conditions in mind, it  is also important to recognize that Friends of Riverside's Hills has done important work in making environmentally positive changes to other projects throughout the County.
While we reported earlier in this case study that CEQA abuse is not as widespread as typically thought - CEQA litigation abuse continues to be a barrier to development. Ultimately, in this specific case, litigation delayed development by at least 18 months The case was also likely costly due to court and attorney's fees. 
Policy Recommendations:
Policies targeting CEQA abuse have the potential to increase the rates of housing development throughout the state, and reduce barriers to development for developers and planners alike. We recommend the following policy proposals in this regard: 
1. An End to the Serpentine Legal Battle - California should consider putting in place protections against the lengthy and costly legal processes that accompany a CEQA suit.XXV Policies that limit or end serial or duplicate lawsuits to projects in which the state has determined to be not environmentally detrimental could be especially helpful (e.g., limit on appeals or limits on suits against projects which have faced previous litigation). Because CEQA litigation overwhelming targets housing development, policies specifically targeting litigation against housing, and not all types of development, should be considered. California law already sets goals of wrapping up CEQA lawsuits — including appeals — in nine months, but other court rules still leave room for procedural gamesmanship that push CEQA proceedings past a year and beyond. Without harming the ability of all sides to prepare their cases, those delaying tactics could be outlawed.
2. An End to Anonymity – The implementation of policies that end the anonymity often associated with CEQA litigation. Those who bring a CEQA suit should have to disclose their identity, and their interests – environmental and non-environmental alike.
3. Imposing Financial Disincentives – In many civil cases, the losing party pays for court costs and attorney fees for the prevailing party.XXVI This should be an enforced and standard system for all CEQA litigation cases. Increasing the financial cost of baseless challenges may serve to limit litigation abuse by organizations which exist to solely challenge development under the guises of CEQA.
4. Expand legislative relief from CEQA lawsuit delays beyond politically favored projects like sports arenas. Additionally, more broadly limit the ability of organizations to bring suits against minor, non-prejudicial errors in CEQA documents which do not warrant vacating project approvals, and may cause large delays by repeating CEQA processes. With this reform, CEQA lawsuits that are brought against minor discrepancies in an EIR could be thrown out, but still allow CEQA cases that focus on projects that are potentially harmful to the natural environment or public health. Judges can toss out an entire project based on a few deficiencies in Environmental Impact Report. Restraints should be added to the law to make remedies to deficiencies a normal, procedural part of the CEQA process.
5. Examine the concept of providing some CEQA relief to housing, such as expanding negative declaration findings for larger-scale projects that are proposed in jurisdictions that have state-certified housing elements. Further research on CEQA streamlining and exemptions is necessary. 
---
CEQA, which, as we presented in this case study, can be utilized harmfully to delay or stop housing development. The Inland Region is not immune from these harmful delays. And although CEQA abuse is not as common as the law's opponents may claim, CEQA lawsuits target housing more than any other development type. CEQA abuse is particularly troubling given the state's housing crisis. California continues to fail in meeting regional and statewide housing goals. Over the last decade, California has averaged less than half the new housing units needed to match its growing population.  As the state's housing crisis worsens, CEQA modernization is needed to repair the state's growing housing affordability gap.
References

I. "Learn About Sustainability." United States Environmental Protection Agency. Accessed August 1, 2020. https://www.epa.gov/sustainability/learn-about-sustainability#:~:text=The National Environmental Policy Act, requirements of present and future.

II. Rep. Housing Affordability and Regional Development Focus Group Report. Riverside, CA: University of California, 2020.

III. "Senate Bill No. 375." California Legislative Information Database. State of California, 2008. https://leginfo.legislature.ca.gov/faces/billNavClient.xhtml?bill_id=200720080SB375.

IV. "SB 1925." California Legislative Information Database. State of California. Accessed August 1, 2020. http://leginfo.ca.gov/pub/01-02/bill/sen/sb_1901-1950/sb_1925_cfa_20020624_104536_asm_comm.html.

V. "AB 900 ." California Legislative Information Database. State of California. Accessed September 1, 2020. http://www.leginfo.ca.gov/pub/11-12/bill/asm/ab_0851-0900/ab_900_bill_20110927_chaptered.html.

VI. Rep. Housing Affordability and Regional Development Focus Group Report. Riverside, CA: University of California, 2020.

VII. CEQA Judicial Outcomes: Fifteen Years of Reported Califronia Appellate and Supreme Court Decisions

VIII. Ibid.

IX. Sarah Mawhorter and Carolina Reid (2018). Terner California Residential Land Use Survey. Berkeley, CA: University of California, Berkeley.

X. Rep. Housing Affordability and Regional Development Focus Group Report. Riverside, CA: University of California, 2020.

XI. Rep. CEQA in the 21st CenturyThe Rose Foundation for Communities and the Environment, August 2016. https://rosefdn.org/wp-content/uploads/2016/08/CEQA-in-the-21st-Century.pdf.

XII. Petit, David. "CEQA Litigation: What The Numbers Show." Natural Resources Defense Council. Natural Resources Defense Council, August 9, 2012. https://www.nrdc.org/experts/david-pettit/ceqa-litigation-what-numbers-show.

XIII.  Hernandez, Jennifer L. "California Environmental Quality Act Lawsuits and California's Housing Crisis ." Hastings Environmental Law Review24 24, no. 1 (2018). https://www.hklaw.com/files/Uploads/Documents/Articles/121317_HELJ_Jennifer_Hernandez.pdf.

XIV. Hernandez, Jennifer, David Friedman, and Stephanie DeHerrera. "In the Name of the Environment." Holland & Knight. Holland & Knight. Accessed September 23, 2020. https://www.hklaw.com/files/Uploads/Documents/Alerts/Environment/InfillHousingCEQALawsuits.pdf.

XV. "California's High Housing Costs: Causes and Consequences." California Legislative Analyst's Office. California Legislative Analyst's Office, March 17, 2015. https://lao.ca.gov/reports/2015/finance/housing-costs/housing-costs.pdf.

 

XVI. Rep. CEQA in the 21st Century. The Rose Foundation for Communities and the Environment , August 2016. https://rosefdn.org/wp-content/uploads/2016/08/CEQA-in-the-21st-Century.pdf.

XVII. Ibid.

XVIII. Sarah Mawhorter and Carolina Reid (2018). Terner California Residential Land Use Survey. Berkeley, CA: University of California, Berkeley.

XIX. "Riverside Superior Court: Public Access". 2020. Riverside Superior Court: Public Access. http://public-access.riverside.courts.ca.gov/OpenAccess/Civil/CivilCases.asp.

XX. Friends of Riverside's Hills v. City of Riverside. 2018. THE COURT OF APPEAL OF THE STATE OF CALIFORNIA FOURTH APPELLATE DISTRICT DIVISION TWO.

XXI. "City Of Riverside: Code Of Ordinances". 2020. Municode. 

XXII. City of Riverside, CA. 1996. "Rancho La Sierra Specific Plan". Riverside, CA: City of Riverside, CA.

XXIII. Friends of Riverside's Hills v. City of Riverside. 2018. THE COURT OF APPEAL OF THE STATE OF CALIFORNIA FOURTH APPELLATE DISTRICT DIVISION TWO.

XXIV. Hernandez, Jennifer L., Spencer B. Potter, Dan Golub, and Joanna Meldrum. Rep. CEQA Judicial Outcomes: Fifteen Years of Reported California Appellate and Supreme Court Decisions. Holland & Knight. Accessed 2020. https://www.hklaw.com/files/Uploads/Documents/Articles/0504FINALCEQA.pdf.

XXV. Hernandez, Jennifer L. "California Environmental Quality Act Lawsuits and California's Housing Crisis ." Hastings Environmental Law Review24 24, no. 1 (2018). https://www.hklaw.com/files/Uploads/Documents/Articles/121317_HELJ_Jennifer_Hernandez.pdf.

XXVI. De Arakal, Ron. 2017. "Op-Ed: Five Ways To Reform California'S Landmark Environmental Law Without Ruining The Earth Or The Middle Class". Los Angeles Times, , 2017. https://www.latimes.com/opinion/op-ed/la-oe-de-arakal-ceqa-reform-20170914-story.html.=

Research, Writing, Design by Kristen Kopko

Editing by Rick Bishop 

Photography by Alessandra Buonassisi & Kristen Kopko